New San Angelo Stadium Turf Finally Revealed
SAISD announced last month that Hellas Construction was installing in a new track and turf at San Angelo Stadium with a brand new design. Now we have our first glimpse of the new turf courtesy of this photo taken by Rex Stephenson. Rex told CSN that the sand and rubber has not yet been put underneath the turf, and it will really "pop" once that is done and the project is completed.
So what does everyone think of the new turf design? You can click the image below to see it in full-size.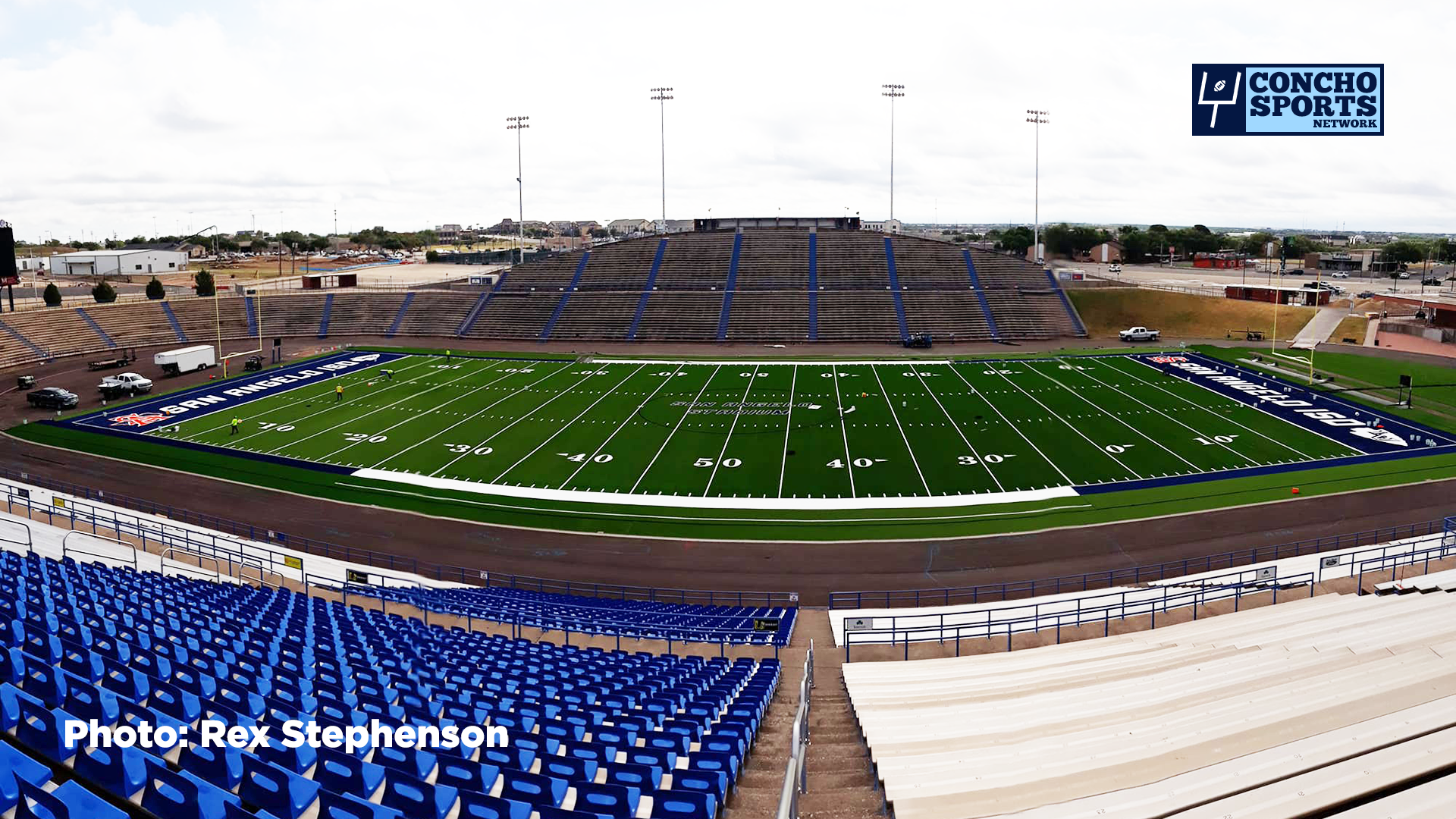 For comparison here is the old turf that was installed in 2012: